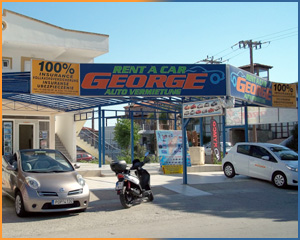 George's rent a car is in a position not only to serve you with consistency and safety, but also to advise you on how to explore the beauties of the island like no one else... enjoy your trip and visit every corner of Rhodes island with George cars!
With 25 years experience we now have 3 offices throughout the island (including Lardos and Lothiarika), offering you our best service.
We are one of the most respectable and competitive car rental companies on Rhodes Island.
Rhodes today offers the visitor a plethora of year-round attractions and many varied tourist activities.
Please visit our website for more information: www.georgecars.com