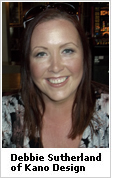 Pefkos, Rhodes is a popular and fabulous resort which I have visited time and time again. With its great beauty and friendly atmosphere I understand why so many people holiday there and can't wait to go back.


I am not only a Pefkos fan but also a professional website designer. I created this online guide to Pefkos in 2005, hoping to give you the traveller a better insight into what to expect when you arrive in the resort. You'll find information about the accommodation, hotels and apartments, bars, restaurants and nightlife, car & bike hire, shops and things to do during your stay in Pefkos. I know you won't be disappointed.


Pefkos (Pefki) name is derived from the abundance of pine trees surrounding the village. Set in a beautiful bay, the locals are rightly proud of their home. Pefkos is more laid back than its neighbour Lindos. But Pefkos offers everything you can wish for, beautiful beaches, a great selection of traditional and European restaurants and bars. And the people are so friendly, especially if you try the lingo!
Pefkos has 4 beaches, 4 churches, 4 ATM machines, a pharmacy and a doctor. Check out the interactive map of Pefkos to find out where everything is before you go.