The Studios
Pefkos Blue (Dimitris Studios) has 35 spacious, modern and beautifully decorated studios. They are situated among green gardens with stone access paths.
The studios can easily accommodate from two persons to a family of four. All the rooms have a wonderful view of Pefkos Beach and are fully equipped to satisfy all the needs of your stay.
Room Facilities
Balcony with sea view
Kitchen facilities
Fridge
Air-conditioning
Hairdryer
Safety Deposit Box
Internet connection*
Location
Pefkos Blue (Dimitris Studios) stand on top of the hill, directly above the beautiful sandy beach of Pefkos.
Distances
Lindos 3km
Rhodes Town 45km
Diagoras Airport 45km
Services & Facilities
At Pefkos Blue (Dimitris Studios), the staff will provide you with everything you need to enjoy your holiday with safety and ease. There is free parking for guests, beautiful green gardens and friendly staff waiting to serve you.
The excellent facilities of our accommodation include a large swimming pool, a bar and a restaurant.
Swimming Pool
Set among palm trees, you can cool off in the pool and relax around it on our (free to use) sunbeds. A great place to soak up the sun. Children can play safely in the water, of the children's pool, which specially designed for their safety. The perfect combination for relaxation, cooling down and watching the wonderful views of Pefkos.
Luscious Green Gardens
Set among beautiful gardens, with stunning plants and flowers from the Mediterranean, Pefkos Blue (Dimitris Studios) is the perfect setting to relax and unwind.
Kyanon Restaurant
Ideal for lunch or dinner, whatever you wish, the restaurant is the perfect place to refuel. Enjoy fantastic food with the stunning backdrop of Pefkos Bay.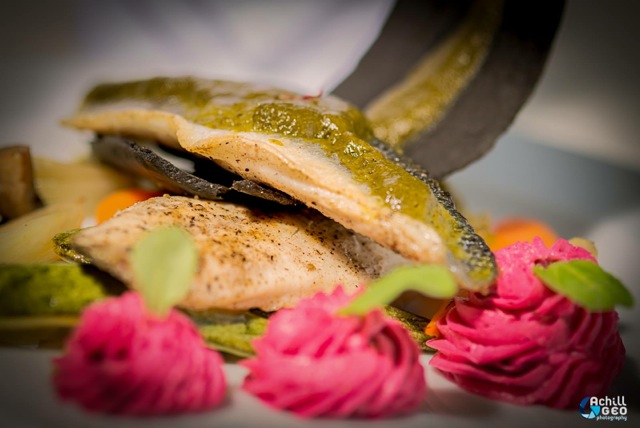 Bar
The bar next to the pool offers cool drinks, soft drinks, original cocktails, and light meals and snacks to accompany your stay at the pool. You can connect to the Internet for free and there are 2 large TV screens, for you to watch you favourite programme or sporting event.