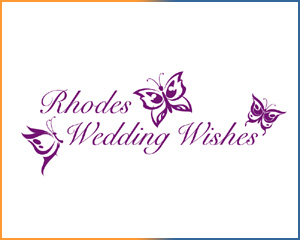 Name: Rhodes Wedding Wishes Ltd
Location: Lindos-Pefkos-Rhodes
Mobile: +30 6946 259 409
Operating Hours: 09:00 - 17:00
Rhodes Wedding Wishes Ltd is a professional, small, friendly and personal independent wedding planning company that offer (Civil Weddings, Catholic Ceremonies, Symbolic Ceremonies and Vow Renewals) on the island of Rhodes (Weddings are in Lindos, Pefkos, Faliraki, Kallithea Spa, Rhodes Town, Hotels and Beaches).
We will give you continued service from start to finish with the experienced 'company owner' Tracy-Ann, from the moment you enquire/book, to the planning, up to and including your wedding day. Tracy-Ann will be with you every step of the way!