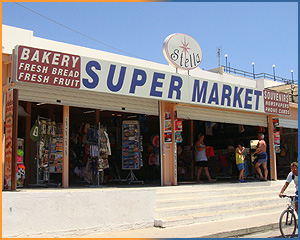 Name: Stella Supermarket Bakery
Location: Main Road - resort centre
Tel: +30 22440 48030
For all those daily essentials, to freshly baked bread and souvenirs, Stella Supermarket has the lot. And very central location.
Fresh pastries, wedding cakes, birthday cakes, fresh fruit & vegetables, newspapers, cigarettes, stamps, phone cards and souviners.